Steve Vai Announces 52-Hour 'Jam-a-Thon' for Charity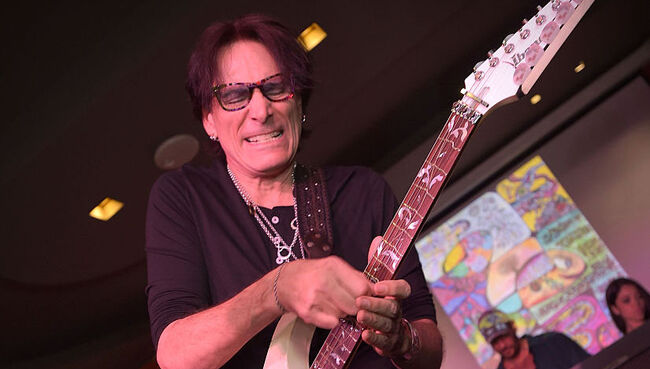 Guitar god Steve Vai will lead a more than two-day continuous creative session at the Musician's Institute in Hollywood, California, next month, where the music will never stop.
The 52-hour Big Mama Jama Jam-a-Thon will take place at MI's Live House Auditorium from September 28 - 30. Every cent of proceeds will benefit Extraordinary Families, a nonprofit foster family and adoption agency based the works to improve the day-to-day lives of children and young people in foster care.
Vai serves on the Extraordinary Families board.
"...[These] folks are extraordinary, and do vital work for families and children in L.A.," he said in a statement.
As if the humanitarian cause wasn't enough reason to check it out, Vai says everyone is invited to jam with him, whether they are professional or novice musicians.
The Big Mama Jama Jam-a-Thon is described as "an open improvisational music/art event where the music doesn't stop for 52 hours."
It's not just for musicians. Visual artists, poets and speakers from all over are invited to join the event, which will be streamed live through various radio, TV and web outlets.
Photo: Getty Images